Laura Indorato
Assistant / PhD candidate
Assistant / PhD candidate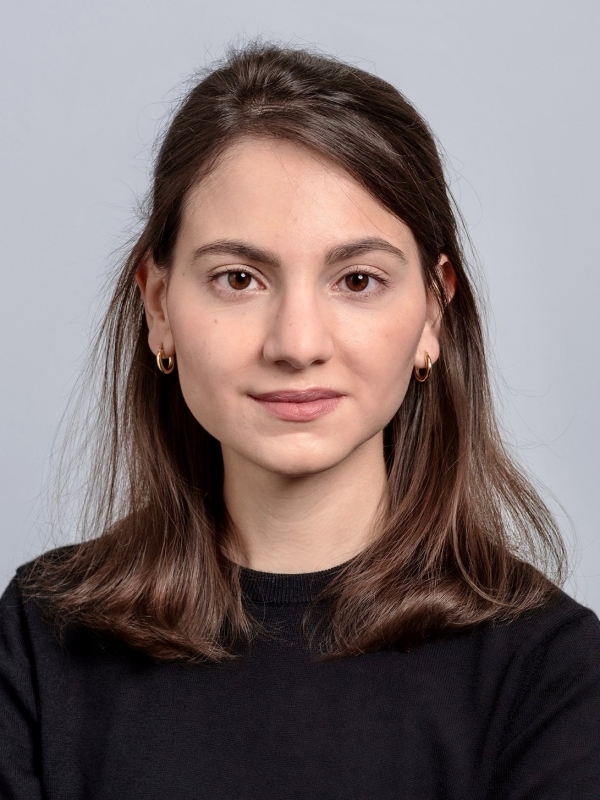 Philosophisch-Historische Fakultät
Departement Künste, Medien, Philosophie
Professur Ubl
Assistant / PhD candidate
Kunsthistorisches Seminar
St. Alban-Graben 8
4051 Basel
Schweiz
Tel. +41 61 206 63 90
laura.indorato@clutterunibas.ch
---
Philosophisch-Historische Fakultät
Departement Künste, Medien, Philosophie
Professur Ubl
Assistant / PhD candidate
Kunsthistorisches Seminar
St. Alban-Graben 8
4051 Basel
Schweiz
Curriculum Vitae
Laura Indorato is a doctoral assistant for Modern Art at the University of Basel. She studied art history and image theory at the University of Basel, graduating with a thesis on the aspects of frontality in Chaïm Soutine's oeuvre. In 2019 she was a student assistant at the Department of Art History in Basel, collaborating from 2016 to 2020 on various projects and exhibitions for the Luma Foundation in Zurich.
Current Project
On Chaïm Soutine's image production
The painting of Chaïm Soutine (1893–1943) is considerably marked by the vehement twists and distortions of the forms in his images. His expressive gestural and consistently figurative style is distinctive of an oeuvre whose representation of landscape, still life and portrait follows a precisely defined genre order. Soutine's perception of paint oscillates between its gestural application, as immediate brushstrokes on the canvas, and its modelling function depicting volumes in two-dimensional space. Soutine not only challenges the integrity of his objects' bodies, but also tests the principles of modern painting decisively. To this day, there are no convincing art historical attempts that give an explanation to these immanent pictorial dynamics due to the widespread biographical reading of his work. The research project investigates the relevance of material and subjective articulation in painting, seeking approaches within its media structures to interpret the artistic process. Revealing the visibility of the medium's possibilities and limits, a close reading of the information provided by the object itself is thus perceived to shed light on temporality and authorship in Soutine's work.